Hi this is Lisa,
It is with great pleasure that I announce to you that Chef Gilles and I will take the reins of the 'Tait House' in Shediac NB as of October 15, 2017.
We will have several announcements to communicate to you over the coming weeks and we sincerely hope that you will come to visit us either for dinner, lunch, the 'Bootlegger Martini Bar' or for an overnight stay at our Inn.
A new web site will be launched in the coming days with all the new features, menus and other details in order to inform you about our services and invite you to our opening brunch.
Please share this great bit of news and I sincerely hope to see you again soon.
_________________________________________________________________
Ici Lisa,
C'est avec grand plaisir que je vous annonce que Chef Gilles et moi prendrons les règnes de la 'Maison Tait' à Shediac dès le 15 octobre 2017.
Nous aurons plusieurs annonces à vous communiquez durant les prochaines semaines et nous espérons que vous viendrez nous visiter soit pour souper, le lunch, une petite visite au Martini Bar 'Chez le Bootlegger' ou pour une nuitée à notre auberge.
Un nouveau site web sera lancé dans les prochains jours avec toutes les nouveautés, les menus et autres détails afin de vous informez de nos services et vous invitez à notre brunch d'ouverture.
SVP, partagez cette belle nouvelle et j'espère sincèrement vous revoir bientôt.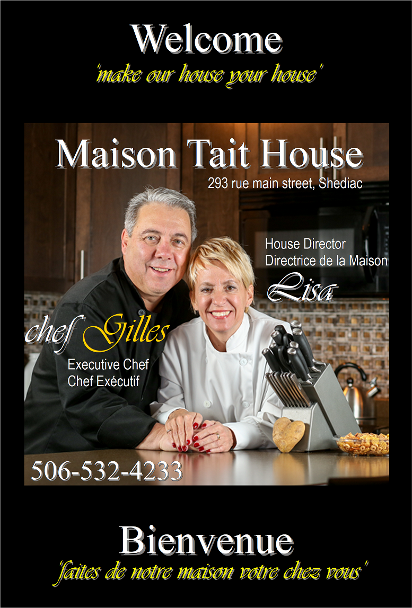 the number #1
Private event Chef or Personal home Chef
now serving the greater Moncton area and south-east NB, CAN
from the kitchen of 'MaisonTaitHouse' in Shediac NB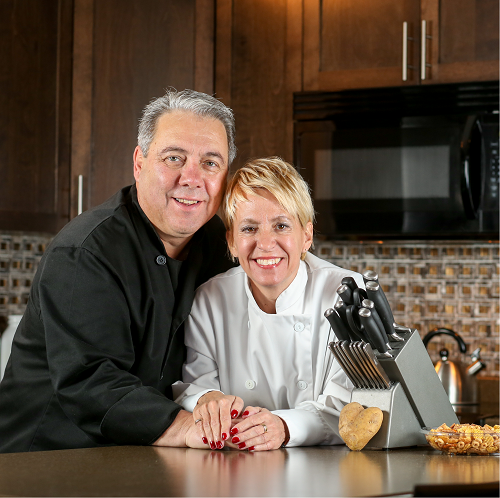 PRIVATE CHEF SERVICES
Catering for 2, 4 or 200, Chef Gilles, Lisa and their team creating your life's next special occasion
The old division of PRIVATECHEFSERVICE.CA