LE CHEF À LA RADIO - THE CHEF ON RADIO

Gilles est reconnu à la radio comme ancien animateur de 'Weekend country avec Gilles' chez CJSE FM 89 à Shediac et plus récemment comme Directeur de la station CHOIX FM, 99.9 diffusant de Moncton, NB.

Maintenant propriétaire de la station mondiale de la musique Country, 'Radio SFC', Gilles revient au micro comme votre animateur privilégié de l'émission 'NashGilles' tous les jours sur semaine.

Soyez des nôtres!

Now owner of SFC Radio where the world comes to listen to the best Country Music mix. Gilles returns to the microphone as your main weekday host of the show 'NashGilles' on SFC Radio.

See you soon at the Saloon!

The
Private Chef - #1
in the greater Moncton area and south-east New Brunswick, CAN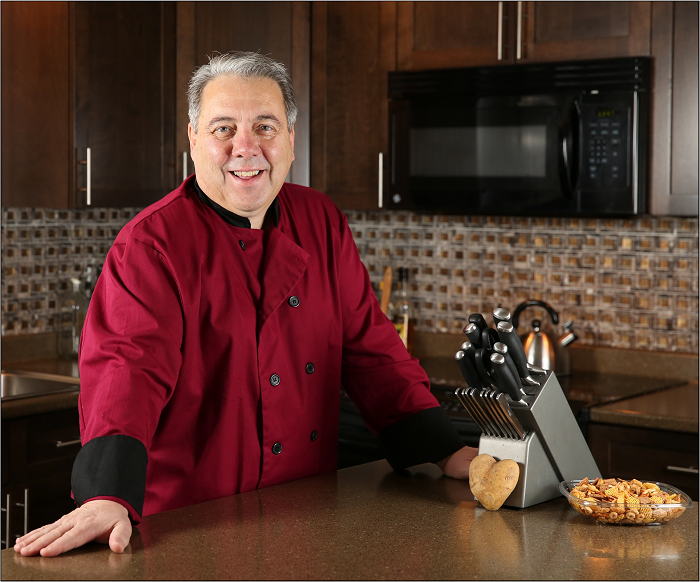 As an Executive Chef, or with his specialty products sold at SOBEYS Shediac, or behind the microphone of the most listened Saturday morning radio program in South-East New Brunswick and assisting non-profit organizations in our communities, Chef Gilles does not disappoint.
"The past 37 years have allowed me to enjoy very different careers in all levels of corporate management as well as music either personally or as a busy musician. However, my little secret has always been the enjoyment I get when preparing great food, creating great meals for great events. So now that this is no longer a secret, the time is right for me to promote my 'Private Chef Service' with the clear mandate to make each of my client's events, no matter the theme or the size, a great culinary experience. Customizing my menus and then preparing fresh, flavorful foods for my clients is a pleasant and natural expression of my enthusiasm to contribute to their wonderful gathering."
Over the years, Chef Gilles has refined his culinary techniques. To this day, he is constantly adding to his menus, learned from what he discovers around him, from his travels, his friends and even his neighbors down the street.
"I look forward to serving you and yours". Chef Gilles